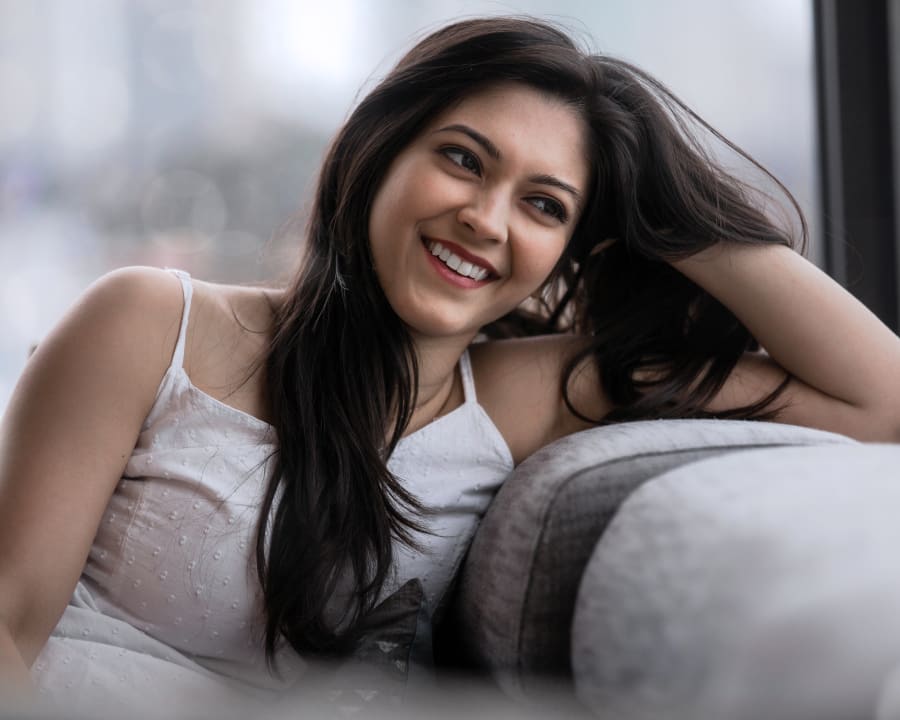 What is a Smile Makeover?
A smile makeover refers to a combination of dental procedures aimed at enhancing the appearance of your smile. It involves various cosmetic dentistry treatments to improve the overall aesthetics of your teeth, gums, and bite.
The specific procedures included in a smile makeover can vary depending on your individual needs and goals.
Common treatments involved in a smile makeover may include teeth whitening to brighten the colour of your teeth, dental veneers, or bonding to correct chips, cracks, or gaps.
A smile makeover may also include dental crowns or bridges to restore damaged or missing teeth, orthodontic treatments like braces or aligners to straighten misaligned teeth, and gum contouring to reshape the gumline for a more balanced smile.
Signs You Need a Smile Makeover
If you are experiencing any of the signs or symptoms below you may be a candidate for a smile makeover:
Crooked or Misaligned Teeth
Discoloured or Stained Teeth 
Chipped, Cracked, or Broken Teeth 
Uneven Gum Line
Missing Teeth
Ready to Get Started?
The aim of a smile makeover is to address any cosmetic issues you may have with your teeth as efficiently as possible. The goal is to enhance the appearance of your teeth and try to create a beautiful, natural-looking smile that complements your facial features.
Interested in a smile makeover? Schedule a consultation to discuss your needs!