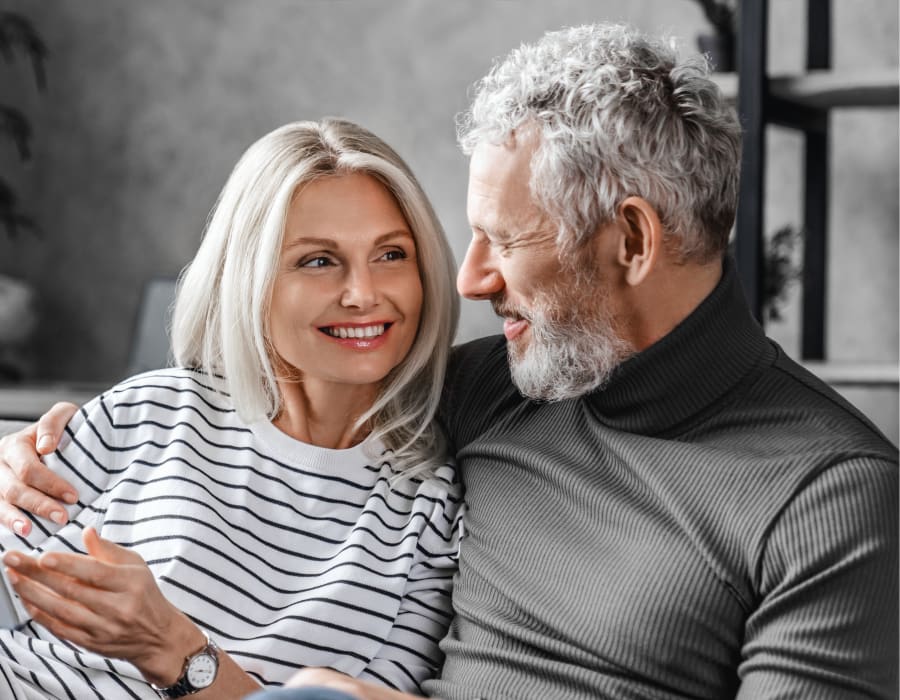 Creating a More Uniform Smile
We understand the importance of feeling confident about your smile. That's why we offer cosmetic dental procedures to enhance the appearance of your teeth.
One of the most popular options we provide is dental veneers, which can effectively improve the look of damaged or stained teeth in just a few visits.
Our team is dedicated to helping you choose the best material for your veneers - bonding or porcelain - based on your specific cosmetic goals.
While composite veneers require minimal tooth structure removal, porcelain veneers offer greater durability and stain resistance. 
How Veneers Work
During your initial consultation, your dentist will guide you in choosing the right shade so that the veneers match the surrounding teeth. A teeth whitening treatment can be performed before the veneers are placed for a brighter smile.
Your dentist will take an impression of your teeth, which will be used to create your custom veneers. Once your veneers have been made, they will be bonded to the fronts of your natural teeth.
Made from thin pieces of porcelain, veneers are custom-shaped to match your tooth. The porcelain imitates the natural translucency of tooth enamel and has a very natural look and feel.
Am I Eligible for Dental Veneers?
If you are looking to alter the shape of individual teeth or the evenness of your whole smile, dental veneers may be the best option for you.
Your dentist will assess your teeth to ascertain whether veneers are the best option for changing the appearance of your smile.
Veneers are delicate and can chip or break with improper care. Let your dentist know if you have habits such as teeth grinding or nail-biting as they could affect the success of your treatment.